Why Havoline high-performance engine oils?
As engine technology continues its rapid evolution, giving rise to smaller yet more powerful engines, with lower emissions and heightened fuel efficiency, the demand for advanced engine oils has never been greater.

Havoline® engine oils stand at the forefront of this technological shift. Developed with precision, they harness the latest Deposit Shield Technology from Caltex. This proactive approach ensures not only superior engine protection but also facilitates optimal performance across a wide spectrum of driving conditions.
Premium motor oil approved by leading manufactures
Discover Why Caltex Havoline®is Trusted by Leading Automakers Worldwide.

Caltex Havoline®stands as a recommended choice for Japanese, American, and European car owners seeking top-notch engine performance.

Our Havoline®motor oils not only meet but exceed the rigorous approval standards set by major automakers including GM, Ford, Chrysler, Porsche, BMW, Mercedes-Benz, VW, and Fiat. This endorsement speaks volumes about the exceptional quality and reliability that Havoline engine oils offer. It's no wonder that Havoline is the preferred choice for both discerning car enthusiasts and leading car manufacturers around the globe.
Caltex Havoline motor oils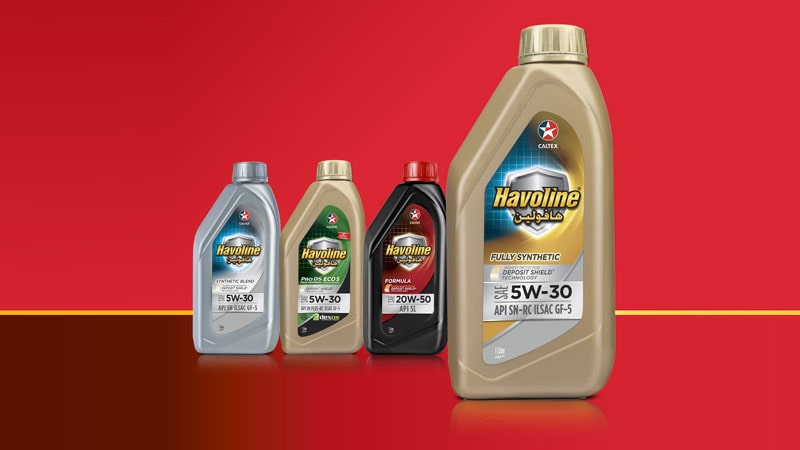 Find a product that's right for you
Selecting the perfect motor oil is crucial for achieving peak performance.
At Havoline® we understand that every vehicle has distinct requirements. That's why we provide a diverse range of motor oil formulas tailored to cater to your vehicle's specific needs.
To help tell you how to best protect it, we just need to know a bit more about your vehicle.