Delo Gold Ultra SAE 15W–40: Understanding the anatomy of your diesel engine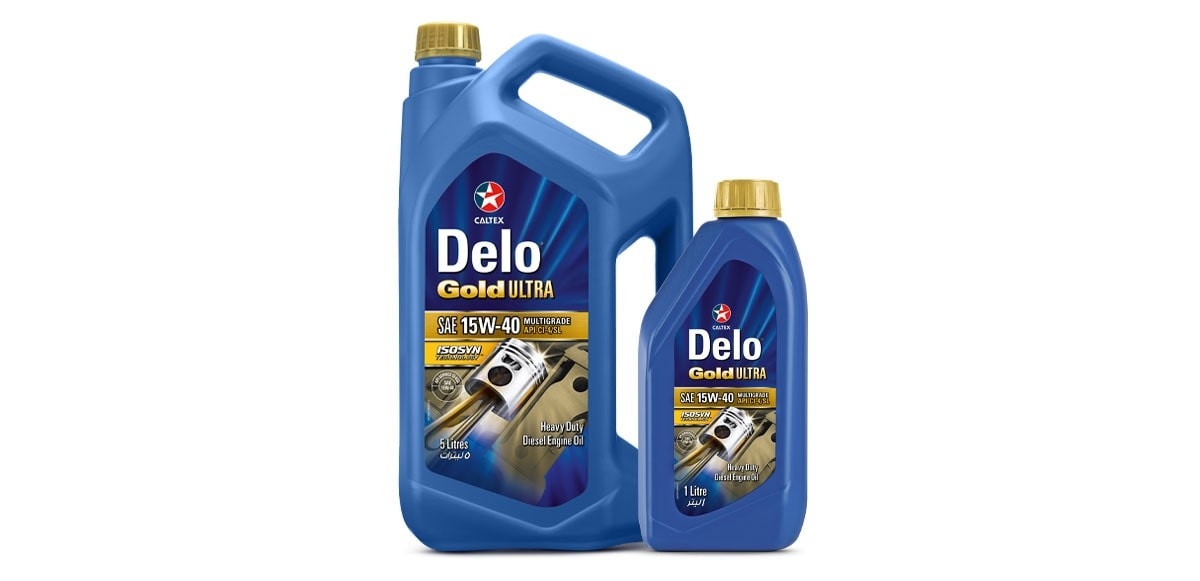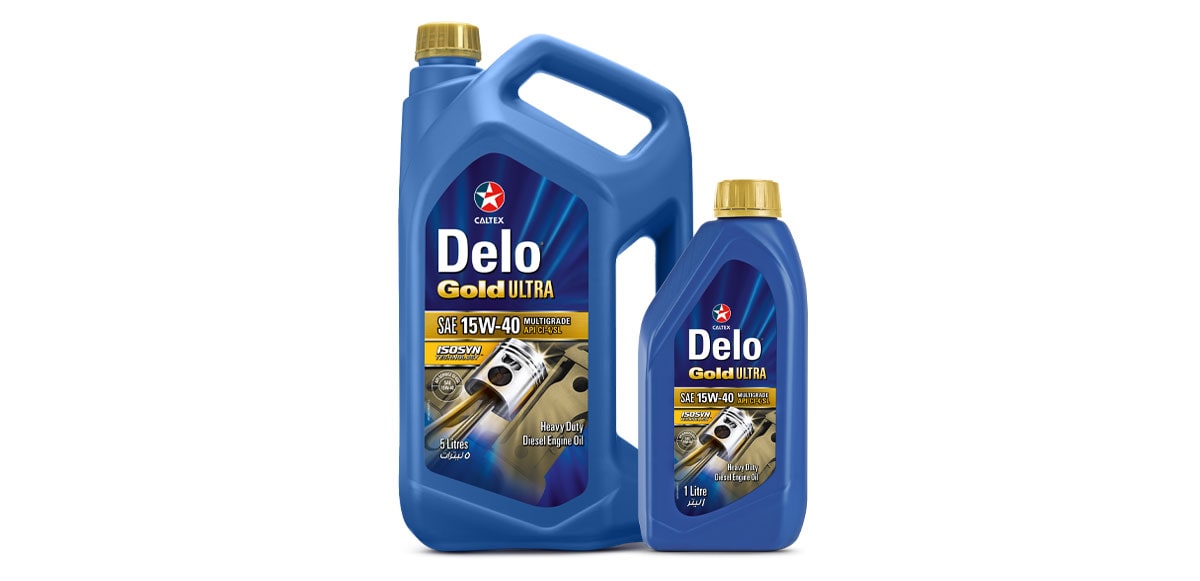 Compared to a decade ago, the diesel engines of today are much cleaner thanks to the use of highly efficient in-engine technologies, a fully electronic engine management system, and an advanced emissions control system. Ultimately, the combination of various emissions control technologies ensures greater control over harmful emissions.
Delo Gold Ultra SAE 15W-40 understands the anatomy of your diesel engine. This high-performance, multigrade, heavy-duty diesel engine oil is specially designed to lubricate a wide range of engines requiring API CI-4 or ACEA E7 performance lubricants.
Using Delo Gold Ultra SAE 15W-40 can help you reduce maintenance costs. It uses ISOSYN® technology, including a combination of high-performance hydrocracked base fluids and carefully balanced metallic detergent and ashless dispersant additive system, that provides excellent overall engine cleanliness in all service conditions. This technology also gives high soot dispersancy that is needed to preserve oil drain intervals in modern engine designs. If you are worried about your diesel engine's performance at high temperatures, try Delo Gold Ultra; its effective oxidation stability defends against the formation of sludge and deposits at high temperatures.
Delo Gold Ultra also takes care of your engine's durability with its anti-wear additive system, providing superb protection against the wear of critically loaded components under all operating conditions. Its multigrade viscosity delivers additional protection against wear at start-up and under extreme temperature operating conditions.
That Delo Gold Ultra understands the composition of your diesel engine is clear from its outstanding metallic detergent additive system that preserves power and performance by providing excellent upper-ring-belt deposit control under the elevated temperatures met in turbocharged diesel engines. Its impactful antioxidant system prevents the formation of sludge-forming materials, which can lead to untimely oil thickening and filter plugging.  Delo Gold Ultra's effective dispersant system further assists by keeping insoluble contaminants finely suspended in the oil, minimizing their ability to block oil filters, thus extending oil and filter service intervals.
Formulated with ISOSYN® technology to provide excellent soot dispersancy, deposit control, and wear protection, this multi-functional diesel engine oil can be used in mixed fleets of diesel engines, four-stroke gasoline engines; commercial road transport, off-highway vehicles; agricultural & farm equipment; high-speed diesel engines in the marine sector; generator sets and mobile hydraulic systems, among others. 
Speak to your local Caltex Representative to learn more about the performance claims & OEM approvals and suitability of this advanced engine oil for your application.