Chevron SRI Grease
Chevron SRI Grease is a high temperature ball and roller bearing grease.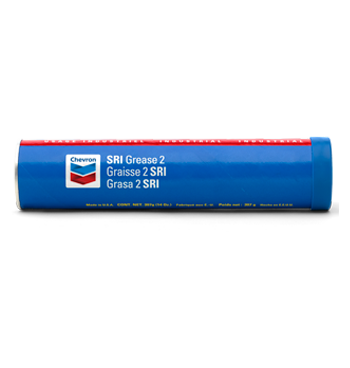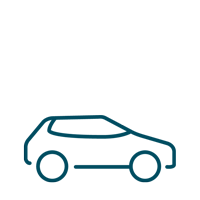 Cars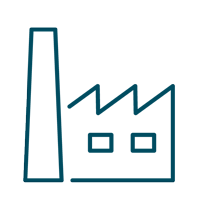 Manufacturing & Processing
It is formulated with ISO SYN® base stocks, a modern ashless, organic polyurea thickener coupled with high performance rust and oxidation inhibitors (the latter to provide superior rust protection in severe applications that many electric motors applications are exposed to in field operations). Its texture is smooth and buttery and its color is dark green.
Chevron SRI Grease NLGI 2 is recommended:
for use in a wide range of automotive and industrial applications
for use in antifriction bearings operating at high speeds (10,000 rpm and greater)
where the operating temperatures are on the order of 150°C (302°F) and higher
where there is a likelihood that water or salt water will get into the bearings
 
It performs satisfactorily in bearings at temperatures as low as -29°C (-20°F).
Applications where Chevron SRI Grease will outperform most other greases include:
As a "Life Pack" lubricant by manufacturers of automotive generators, alternators, and starters to protect against the effects of moisture and road-splash (factory-filled for life ball bearings)
Bearings on air-conditioning units in homes and other buildings
Unsealed electric motor bearings operating under moist conditions
Applications where silent operations are beneficial


Original Equipment Manufacturers that specifically recommend Chevron SRI Grease NLGI 2 are:
Bearing manufacturers: NSK, NTN, FAG, NMB, and Koyo.
Electric motor manufacturers

: Reliance Electric Company, U.S. Motors Division of Emerson Electric Company, Toshiba International, and Lincoln Motors.

Chevron SRI Grease NLGI 2 is certified by NSF and is acceptable as a lubricant where there is no possibility of food contact (H2) in and around food processing areas. The NSF Nonfood Compounds Registration Program is a continuation of the USDA product approval and listing program, which is based on meeting regulatory requirements of appropriate use, ingredient review and labeling verification.

Chevron SRI Grease NLGI 2 delivers value through:
Wide application range — Suitable for high rpm operation, operating temperatures ranging from -29°C to 177°C (-20°F to 350°F).
Excellent oxidation stability — Provides exceptional bearing life at operating temperatures in the range of 93°C to 177°C (199°F to 350°F).
Excellent rust protection — Provides exceptional rust protection as defined by ASTM D1743-73 with 5% Synthetic Sea Water.

Always confirm that the product selected is consistent with the original equipment manufacturer's recommendation for the equipment operating conditions and customer's maintenance practices